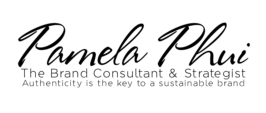 [Personal Branding Masterclass]
​How to Transform Your Personal Brand From Average to AWESOME
Here's What You Will Learn:
1. Create Your Personal Brand
​Learn how to personal brand yourself so you are able to set immediate authenticity, values and character of your Personal or Business Brand. ​Get the recognition, rewards and promotion that you always aiming for, improve relationships with people, increase confidence and close that sales deals ​each time you meet client.
​2. Create a Your Personal Brand Model or DNA Blueprint
Learn to transfer your Brand DNA to actionable format to raise brand awareness and align your Personal​ Brand with your Brand DNA. This means ​gain recognition and rewards in your profession, make your brand RESILIENT and SUSTAINABLE in long run by delivering your ​brand compelling story to your customers. Learn to engage your customers emotionally through your personal brand which lead to increase in sales and profit.
​3. ​Deliver Your Personal Brand Experience Effectively
​Learn to live and breathe your personal brand image and ensure delivery of your ​ promises to your customers. This means increase in confidence as you able to deliver your brand experience effectively. Close that sales and learn to engage your customers to increase revenue.
4. Build Professional Image
​Learn to build your​most important asset i.​e ​your brand image. Empower yourself as your business or organization's Brand Ambassador. This will lead to ​positive and consistent brand engagement with your clients and lead to higher customers satisfaction, revenue, growth and profit. Cultivate the sense of belonging ​to your organization.
5. Staying Abreast With Brand Development
Value added services with monthly update on branding and image news. This will guide you and keep you in pace living and breathing your Brand which means your personal brand will be RESILIENT and SUSTAINABLE in long run.
What Other People Say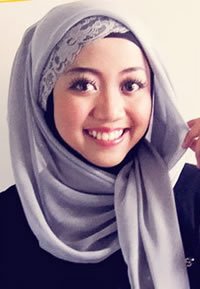 Simerah Binti Omar
I absolutely love this new capsule wardrobe Pamela helped me to create! I was really behind this morning with several things that came up. The capsule wardrobe really helped save my time and effort to look professional and polished in my profession in a quick manner. I felt so pulled together because I had already spent the time creating this easy wardrobe! So thank you Pamela Phui for this brilliant idea!

Natasha Chong Lee Ling
​The style guides are amazing! Pamela, you have really come up trumps. The Professional Color Masterclass makes me really see just how those items work for me. In fact, I saw items very similar with some I already own, but with new color combination ideas of how to wear them. Ladies I think you will love them because they are so specific to each individual coloring, no guessing, or swapping out items to make it fit and brand you better in your profession and life.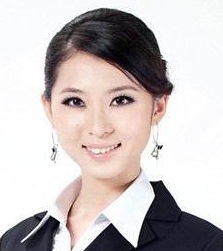 ​Elisa Wong Li Ting
Personal Color Masterclass able to transition my wardrobe to the best colors for me. Wearing the right colors is so important for building confidence and self-assurance. Pamela is so kind, helpful, fun and she really knows what she is talking about. She makes the linkage of your brand to your business and profession so crisp clear!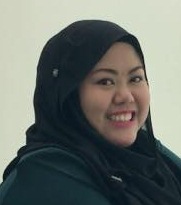 Ita Syazwani Bt. Mohd. Zeh
I have experience having clothes hanging with in my closet or left feeling frustrated as I feel that I am not getting the best out of my clothes. Pamela empowers my image help me to analyze, enhance and upgrade my appearance and wardrobe by cutting through the confusion, saving time and money. The skills that I acquire during Pamela's class will create a lifelong understanding of how to use style, color, clothes and make-up that adds to my personal power.
This Program is Suitable For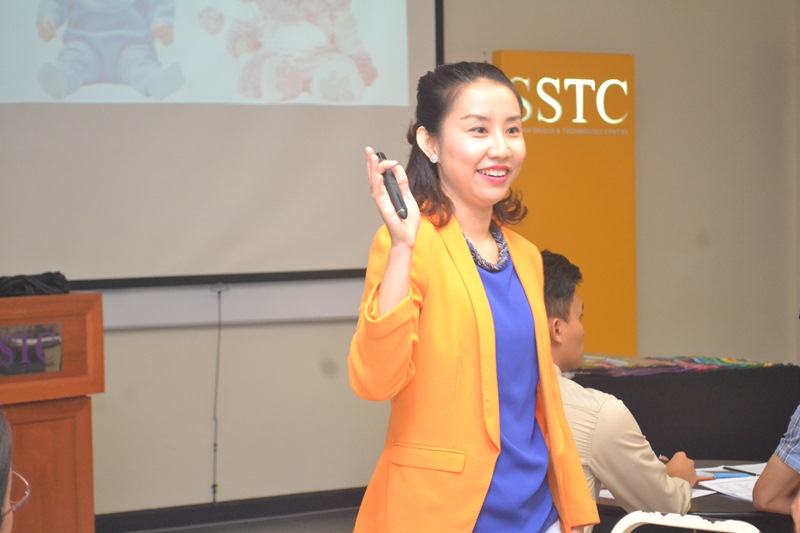 People who want to look great every day without breaking your bank
Professionals at any level of organisation who wan t

o grow their professional network so you open more professional opportunities
Front-line personnel dealing with clients who

want to win more clients for your company to increase sales and increase your earnings

Any person who want look more attractive, presentable and

want to improve relationship with people
Who is Pamela Phui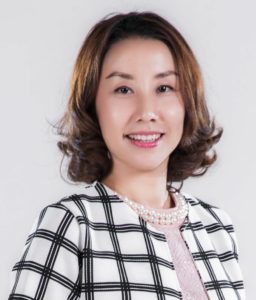 Pamela has thirteen years experience as a Chief Financial Controller (CFC), Tokio Marine Global Re Asia Ltd (TMGRe Asia) in Labuan Federal Territory of Malaysia. Pamela took interest in becoming a Certified Brand Professional Image Consultant. She became Mary Kay Independent Sales Director within six months since joining Mary Kay in June 2015. Her achievements in Mary Kay:
Emerald Achiever for Quarter 1 and Ruby Achiever for Quarter 2 & 3, 2016
Hong Kong Disney Top 30 Mary Kay Dream Beautiful Contest 2015 Achievers
Asia Pacific Red Jacket Rally 2015/2016 Achievers.
During her passion as a Mary Kay Independent Sales Director, she has conducted Skin Care, Make Up and Grooming classes for 300 people for the Labuan Immigration officers, Labuan hotels, and local Beauty Pageants finalists, local associations and public.
Pamela also write articles about image and brand for individual and corporate companies are also featured in newspaper i.e. The Borneo Post, Utusan Borneo and The See Hua Daily.
Learning Module
You will learn how to wear your colors. I will show you how to combine your colors and clothes so that you looked pulled together in your best colors.
You will discover your best colors. Learn what colors make you glow using my fun and easy color system
You will optimize your wardrobe. Discover how to streamline your wardrobe so that you can easily create killer outfits with less items and feel amazing.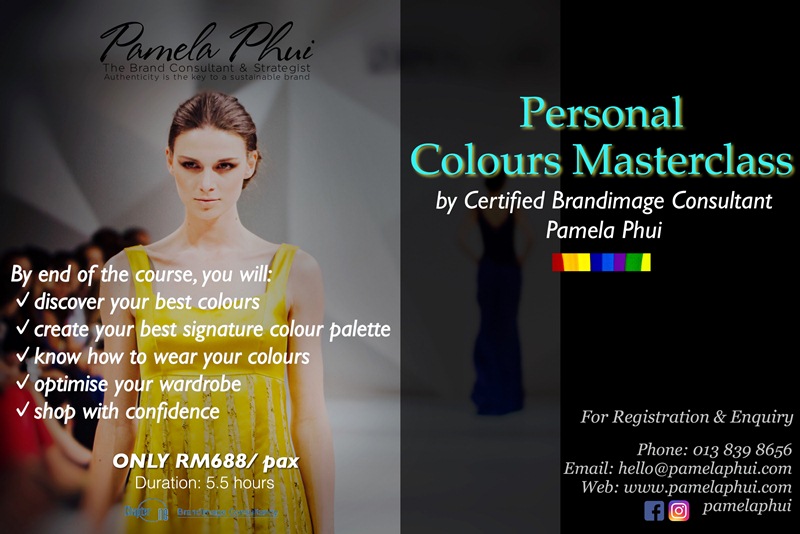 THE TRAINER IN ACTION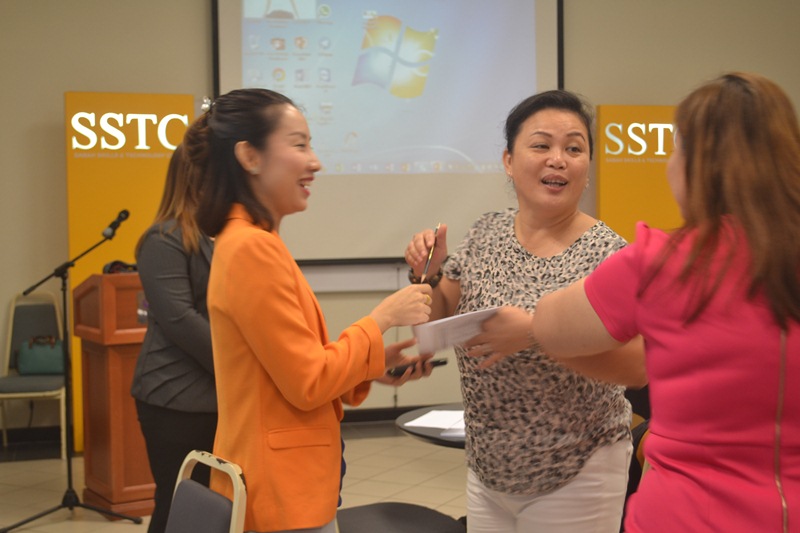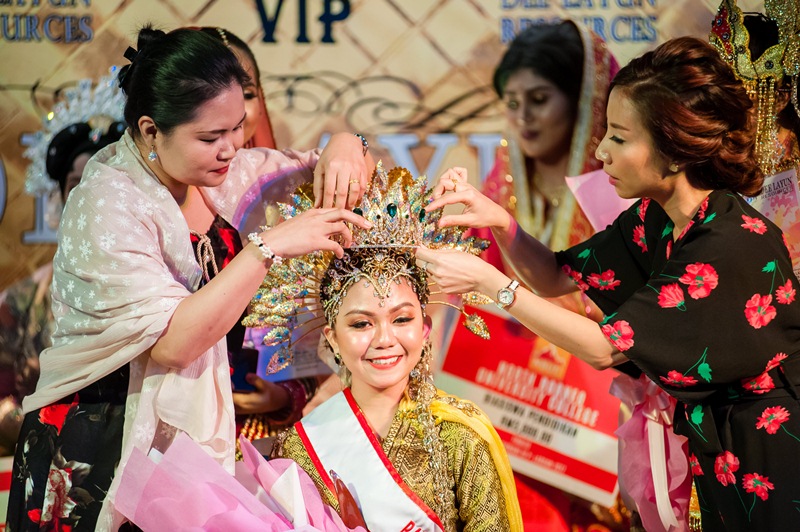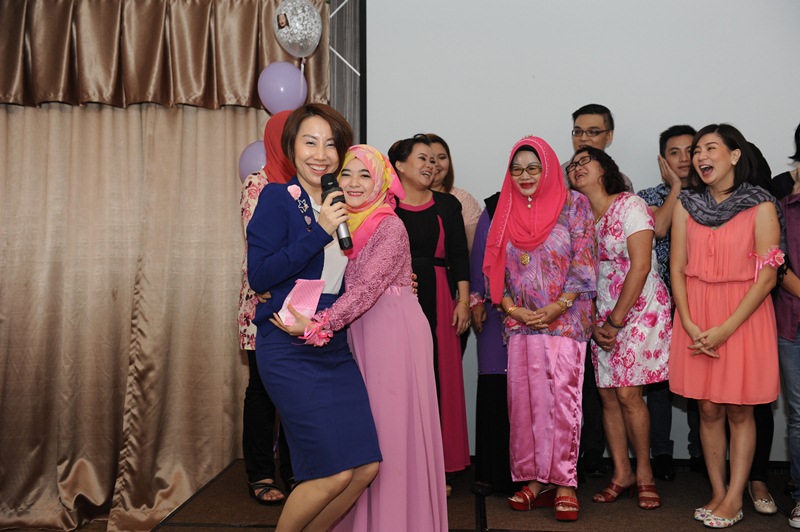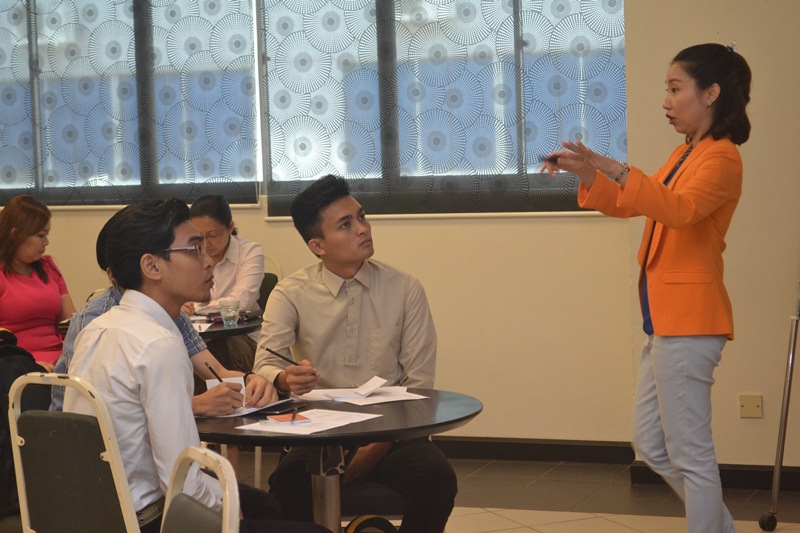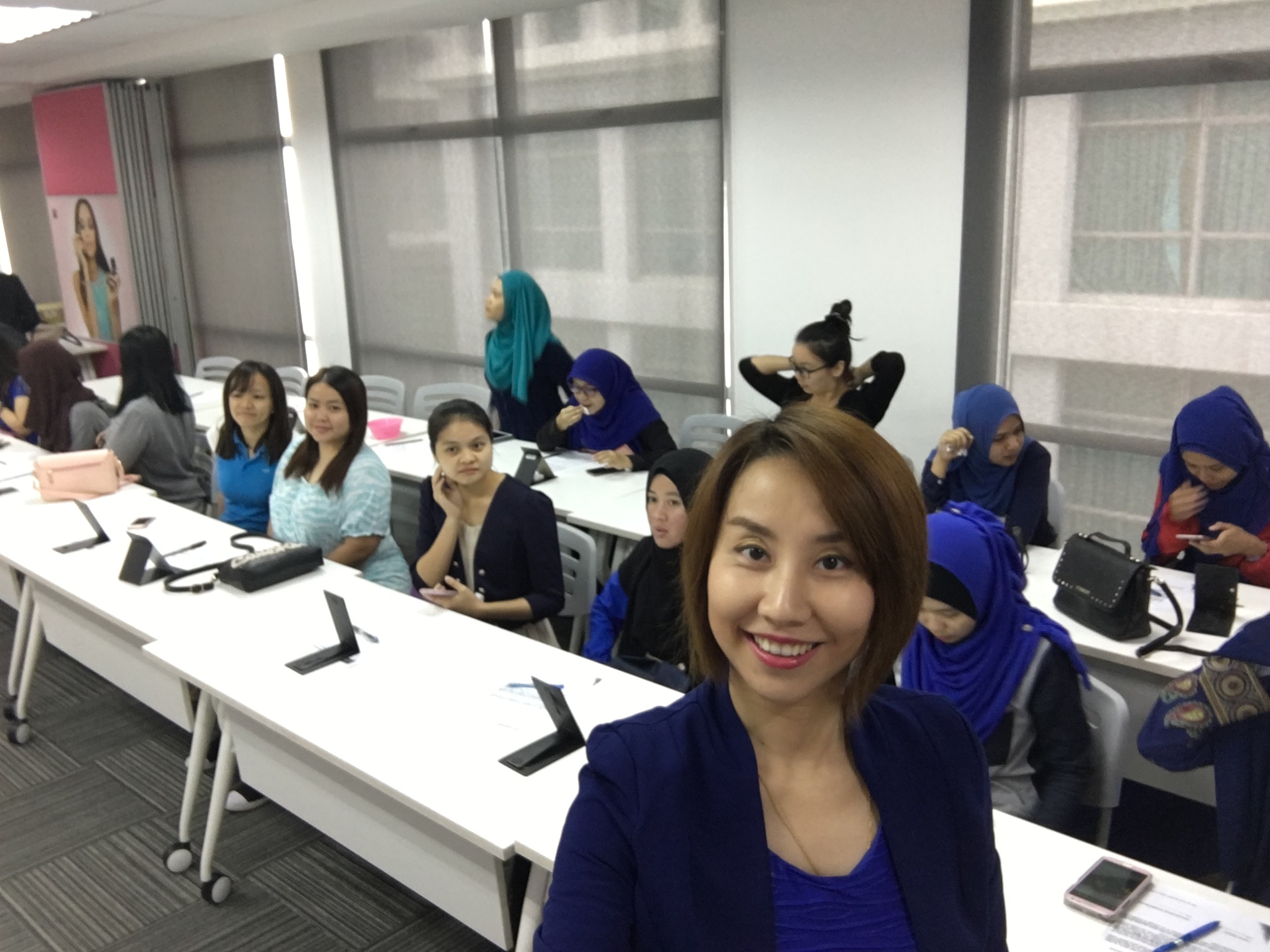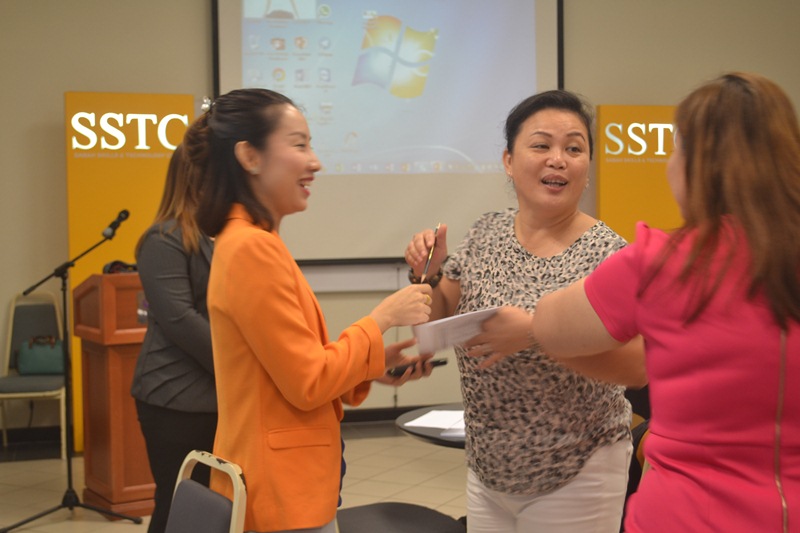 ​YOU ARE THE BRAND.
​BRAND YOURSELF RIGHT OR ELSE OTHER PEOPLE WILL BRAND YOU
As Seen On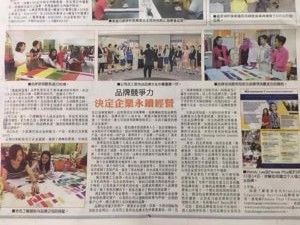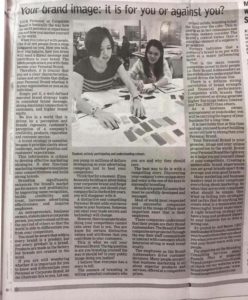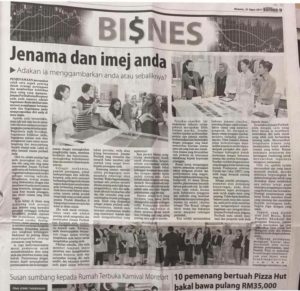 PERSONAL BRANDING COLOR MASTERCLASS
13th OCTOBER 2017 (FRIDAY)
10:30 AM – 4:30 PM
VENUE:
​​8-1, 8th Floor, Suria Sabah Shopping Mall, ​​88000 Kota Kinabalu, Sabah, Malaysia.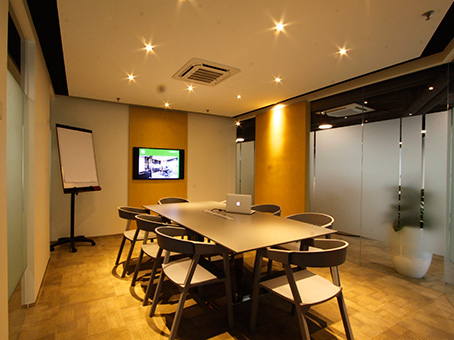 You will get a FREE BONUS "Colour Analysis Report" Worth RM 118 When You Sign Up Today
Your colour analysis report is delivered to you in a detailed 12 page e-book (which can be downloaded to your mobile for convenience of reference when shopping) that breaks down your color analysis so that you understand exactly how we came to our conclusions. This e-book includes:
A detailed explanation of your color analysis with images

Your customized color wheel for that fabulous look

Your complete palette for you to shop wisely

3 recommended colors that you will look AMAZING in
​PERSONAL BRANDING COLOR MASTER CLASS
​Normal Price Is RM 888 Per Pax.
Register Now for RM 688 PER PAX
(with FREE Personalised Colour Analysis Report worth RM118)
00000000
Days Hours Mins Secs
幼儿华族舞蹈​​​​班 星期日 12pm-1pm少儿华族舞蹈班 星期六 6pm-7pm青年华族舞蹈班 星期六 3pm-4.30pmSubmit
​YOU WILL NEVER HAVE A SECOND CHANCE TO MAKE A GOOD FIRST IMPRESSION
Copyright 2017 by PamelaPhui.com